Looking to add some symbols and emojis to your messages? We've put together a collection of Cat Text Emojis that you can easily copy and paste. We have Cat Emojis, Symbols, and Emoticons in Text, png, ASCII, and art forms. They will add a playful touch when you share them on Twitter, Reddit, Discord, Instagram, Facebook, YouTube & even on WhatsApp.
Please scroll down if you want to copy the Emoji/Symbol
Simply click on them to copy and then paste them to make your chats on iPhone/iOS or Android more interesting. We also tell you about the meanings behind them along with the meanings of Cat emoji with heart eyes and Cat emoji text. It's almost like inserting a hidden message or meme into your texts. So, feel free to check out everything below:
Cat Text Emoji 2023
| | |
| --- | --- |
| Symbol | Copy & Paste |
| 🐈 | 🐈 |
| 😾 | 😾 |
Learn More : Pencil Emoji
All Emojis that can be used for Cat 
😾 🐈 🙀🐱😾😸


How to use these Emojis?
Copy and paste the Cat Emoji in just one click. Just click on the copy button next to the emoji/symbol and done! It is now copied, you can now insert it anywhere by simply pasting it anywhere you want.
Cat Text Emoji Meaning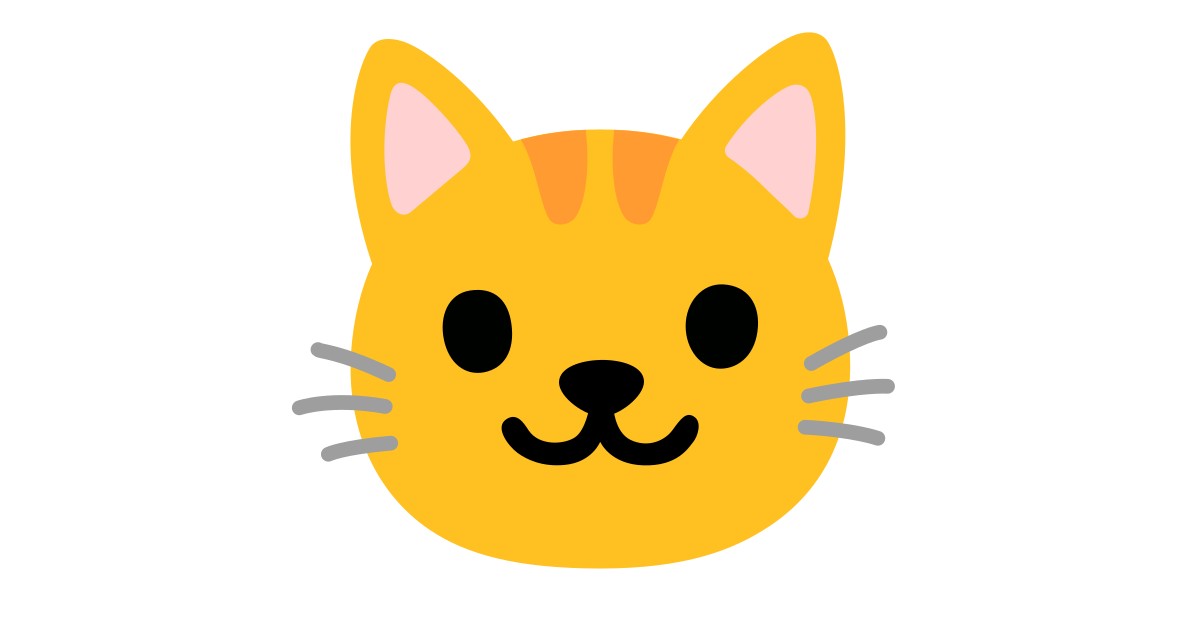 The Cat emoji 🐱 is a small digital symbol that represents our feline friends. It's often used to express feelings like playfulness, coziness, or even a touch of mischief. The Cat emoji's popularity lies in its ability to convey emotions without using words. Whether it's a cute Cat video or sharing a story about your pet, this emoji adds a touch of warmth to our online conversations. It also reflects the internet's fascination with Cats, as they bring joy and companionship to many. So, next time you want to share some kitty vibes, remember to include the adorable Cat emoji!
Learn More: Rat Emoji
What does Smiling Cat Emoji mean from a girl?
For females, the "Smiling Cat" with Smiling Eyes Emoji can be used in the same manner as a male counterpart. Generally, it is a positive emojis that expresses the user's joy and positivity.
What is Grinning Cat Emoji 😺?
This is the "Cat" version of the "Grinning Face" emojis, which depicts a yellow cat with a smile on its face, rather than a human face. Additionally, some platforms may have a slight orange tint to the cat. Are you tempted to be a bit mysterious or playful with your friends?
Checkout: Dog Emoji
What is Cat Emoji?
A yellowish-orange, pointed-eared, and whisked cat face is typically depicted. It may be used in a more sympathetic manner than a full-bodied version. This feature is available as Apple Animoji. Several vendors incorporate the same or similar design into their Cats and cat-faced versions of smileys, such as "Cat Face with Wry Smile".