Looking to add some symbols and emojis to your messages? We've put together a collection of Angel Wing Symbols that you can easily copy and paste. We have Angel Wing Emojis, Symbols, and Emoticons in Text, png, ASCII, and art forms. They will add a playful touch when you share them on Twitter, Reddit, Discord, Instagram, Facebook, YouTube & even on WhatsApp.
Please scroll down if you want to copy the Emoji/Symbol
Simply click on them to copy and then paste them to make your chats on iPhone/iOS or Android more interesting. We also tell you about the meanings behind them along with the meanings of Crooked Wing and Slipped Wing. It's almost like inserting a hidden message or meme into your texts. So, feel free to check out everything below:
Angel Wing Symbol 2023
| | |
| --- | --- |
| Symbol | Copy & Paste |
| 𓆩♡𓆪 | 𓆩♡𓆪 |
| ʚɞ | ʚɞ |
Learn More : Exclamation Mark Symbol
All Symbols that can be used for Angel Wing 
𓆩♡𓆪  ʚ ɞ  𓆩⚝𓆪 😇 👼 ઇଓ ଘ
How to use these Symbols?
Copy and paste the Angle Wing in just one click. Just click on the copy button next to the emoji/symbol and done! It is now copied, you can now insert it anywhere by simply pasting it anywhere you want.
Angel Wing Symbol Meaning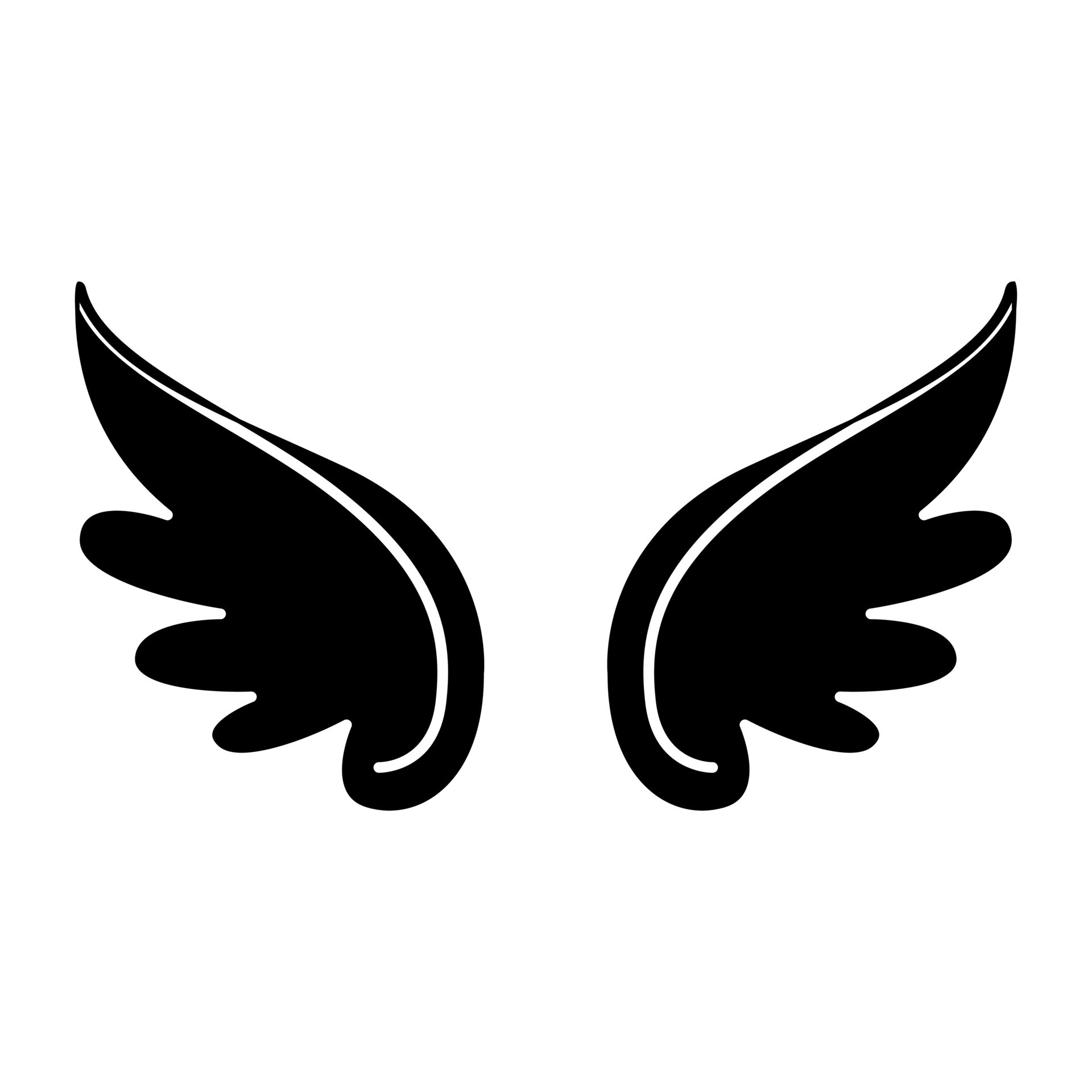 The Angel Wing symbol is like a gentle hug from heaven. It's those feathery, graceful wings you might've seen on jewelry or tattoos. People love it because it carries a beautiful meaning – protection, guidance, and hope. It's like a reminder that angels are watching over us, keeping us safe and giving us a nudge when we need it. Those wings also stand for freedom and a connection to the spiritual world. So, when you spot those elegant wings, it's like a little message that you're not alone and that there's something magical looking out for you.
Learn More: Dizzy Symbol
What does the angel wing symbolize?
Angel wings are one of the most popular necklaces on the market right now. They're a symbol of love, spirituality and protection. Whether you're wearing one as a keepsake for someone you think of as your guardian angel or you're giving it as a gift to someone who's always there for you, you can't go wrong with this beautiful necklace.
What does upside down angel wings mean?
Upper-down wings are invariably associated with evil; however, if it is applied to a species, there may be a single redeemer among them. It is commonly associated with the devil or bone wings; however, it can also be combined with angel wings for the appearance of a fallen or deformed angel.
Is there wings emoji?
In the standard Unicode list of emojis, there is a single emojis called 'wings'. These emojis can be used on most mobile devices, as well as on Facebook, Twitter and other social media platforms.
Checkout: Summer Emoji
What is an angels wing called?
What is Angel Wing Syndrome? Angel Wing Syndrome (also known as Airplane Wing Syndrome, Slipped Wing Syndrome, Crooked Wing Syndrome, and Drooped Wing Syndrome) is a syndrome in aquatic birds (e.g. geese, ducks, etc.) in which the final joint of the bird's wing is twisted and the wing feathers point out laterally instead of lying flush against the body.